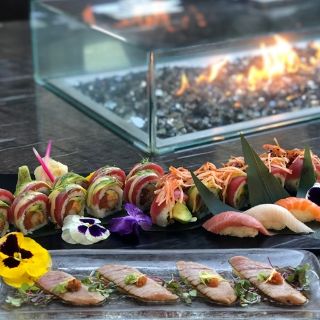 1. Banbu Sushi Bar & Grill
Pescados y Mariscos | La Mesa
Reservado 5 veces hoy
Here at Banbu Sushi Bar & Grill we are committed to providing our customers with an excellent dining experience. Each dish on our menu is prepared using only the freshest and highest quality ingredients. Banbu Sushi Bar & Grill is unique with its classic Japanese design, fused with a modern bistro...
2. Giardino Neighborhood Cucina
Italiana | Lemon Grove
Reservado 8 veces hoy
Located in the middle of Lemon Grove's charming downtown area, Giardino is a welcoming and casual Italian inspired cucina where the neighborhood gathers for fresh and flavorful classic dishes found throughout Italy.

Giardino offers an Italian-inspired menu of seasonally-driven dishes...