1. The Coconut Tree Bournemouth
de Sri Lanka | Bournemouth
Reservado 2 veces hoy
Bringing Sri Lankan street food to Bournemouth.
Experience an explosion of flavours in our vegetables, meats & fish along with sweet and fiery Cocotails... a naturally abundant vegan & vegetarian cuisine.
The Coconut Tree is known for parties and group bookings, there's no pre...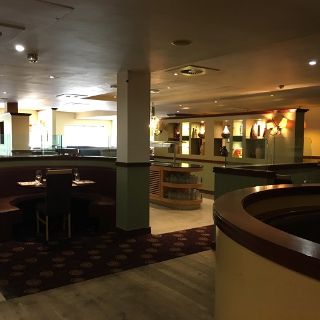 2. Buca Di Beppo - Village Hotel Bournemouth
Italiana contemporánea | Bournemouth
Reservado 5 veces hoy
Este restaurante abre todos los días, a todas horas, y es ideal para un almuerzo los domingos, un desayuno de trabajo, una cena con amigos o un almuerzo entre amigas.